Treating Your Case With the respect it deserves
Your Future is our focus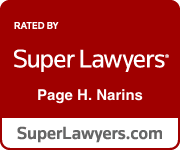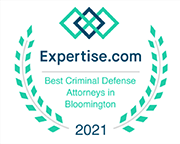 going the extra mile
to
get results
2nd Degree DWI Dismissed
Hennepin County Court dismissed 2nd Degree DWI due to Minneapolis Officer's Illegal Stop and Unlawful arrest of our client. Months in jail, loss of a long career in healthcare, and two years of license revocation were avoided.
2nd Degree Assault
Client accused of threatening his aunt's boyfriend with a knife and facing a mandatory 48 months in prison. Through Narins Defense's private investigator, we showed our client was defending his aunt against a vicious abusive boyfriend. Case Dismissed.
Domestic Assault
Client charged with Domestic Assault based on exaggerated accusations by a wife and police officers who misinterpreted the situation. Our client was charged with Domestic Assault based on only a verbal argument. We were able to provide clarifying statements. Case dismissed.
Drug Possession
Client charged with felony drug possession and a gun. Although our client was facing several felonies and a mandatory prison sentence if convicted, we were able to avoid convictions and prison due to the client's efforts in a drug treatment program.
Probation Violation
A previously deported client returned to the United States after 10 years and was arrested for inability to comply with probation outside of the U.S. Facing 86 months in prison, the violation was dismissed after showing compliance with probation was impossible.
Criminal Justice For You & Your Future
A criminal accusation can change your life. Your personal relationships, reputation, and future may all be in jeopardy. The most important step you can take right now is to contact a legal professional. At Narins Defense, our attorney has provided clients who have been charged with criminal activity with skilled counsel and compassionate advocacy for more than a decade. If your freedom is at stake, put your trust in experience and empathy.
Our goal has always been to provide direction and compassion when you may be feeling lost or unsure. When you schedule an initial consultation with us, Attorney Narins will get to know you and your side of the story, and then do everything in her power to ensure that your voice is heard. We'll navigate this difficult situation together.
It is our belief that everyone deserves a second chance. Whether you've been accused of a drug crime, domestic assault, or drunk driving, you still have constitutional rights. We want to make sure that those rights are upheld at every stage of the process. Together, we will seek the results you need to get past this and move on with your life.
Don't wait to get the guidance you need for your criminal case. When it comes to your future, Attorney Narins will do whatever it takes to put you in a position to move forward. Whether you've been charged with a felony, or someone you love has been wrongly accused of a crime, put your trust in a dedicated criminal defense lawyer. From our office in Edina, we serve clients in Minneapolis, St. Paul, Shakopee, and Bloomington, Minnesota.
Clients choose Narins Defense because we don't accept an average approach to criminal justice. Attorney Narins digs into every individual case with her full focus.
If it's important to you, it's important to our law firm. We treat each and every case with the respect and attention it deserves, because everyone's story is worthy of being told.
It's all about
relationshipS
Our attorney suits her legal approach to your unique goals, collaborating with you and answering any questions or concerns you have along the way.
Quality Legal Guidance When You Need It
At Narins Defense, we understand that no two people are the same. Every person has a unique story to tell. Sometimes, though, the authority wielded by law enforcement can drown out the quietest voices. These are the voices that need to be heard the most.
Our Spanish-speaking assistant Alma and our skilled attorney Page Narins form the foundation of our legal practice. We work tirelessly to amplify every client's voice, making sure their story is told. When your future is at stake, an attorney can help you pursue a favorable outcome. Whether you've been charged with domestic violence, a drug crime, DWI, or you fear the immigration consequences of a criminal accusation, Attorney Narins is prepared to give you the guidance you need.
One misconception many clients have when they contact our firm is that criminal justice is a matter of black and white. Many clients believe that they are either fully guilty or fully innocent, with no gray area in between. The truth is far more complex. How law enforcement handled the case, what the clients' prior records show, and what kind of evidence was offered: these things matter. A skilled attorney who takes these factors into account can be a great help to clients when they need it the most.
Start seeking the justice you deserve. Attorney Page Narins proudly represents clients facing throughout Minnesota, including Minneapolis, St. Paul, Edina, Shakopee, and Bloomington. Contact our office today to request a free initial consultation. Hablamos español.